COVID-19 UPDATE:
Our offices are fully open. However, safety is our priority: we have new measures in place to make your visit as safe as possible. Click here for more information.
The largest multi-specialty ophthalmology practice in the
U.S. Virgin Islands
Our licensed physicians include fellowship trained glaucoma, cornea, retina and oculoplastic sub-specialists.
Our offices on St. Croix and St. Thomas are accepting new patients with or without an appointment.
We accept all forms of insurance and have reasonable rates for the uninsured.
Welcome to Plessen Ophthalmology
Plessen Ophthalmology provides world class ophthalmology services to patients residing in the Caribbean. Our staff of 26, including 6 ophthalmologists, provide medical and surgical consultation and treatment of all eye diseases.  We have offices on St. Croix and St. Thomas, US Virgin Islands.  Our office on St. Croix offers complimentary valet service and is accessible by Vitran.  We will do our best to ensure that your experience with Plessen is the best experience.
CUTTING EDGE FACILITY
Our surgeries are performed at a world class surgery center adjacent to our office
Visit our partner office in Miami.
All of physicians at Ocean Ophthalmology spend time each month in the Caribbean serving the needs of patients at Plessen. Our patients have the option of obtaining care at this Miami office.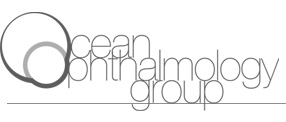 OFFICE HOURS:
Monday – Friday: 8:00 AM – 5:00 PM
Saturday: 9:00 AM – 3:00 PM
Contact us today:
St. Croix: 340-773-2015
St. Thomas: 340-774-2015
Appointments
Intake Forms